What type of car are you looking for?
Are you looking to rent a car in Islamabad at affordable rates?
Fast Track Car Rental is one of the renowned car rental services in Islamabad. We offer car rental deals in Islamabad that are affordable for our clients. Whether you need airport car rental services or looking for a luxury rent a car in Islamabad for your special occasions we have it all. We are committed to providing client-focused car rental services. Find cheap car rental deals in Islamabad with us. We offer a wide range of cars on rent from Luxury Car Rental to Premium SUV Rental to Economy Car Rental in Islamabad. Apart from our premade car rental deals, we also offer customized rent a car services to our clients. Feel free to get in contact with us and book your preferable car today at market-competitive rates.
With Fast Track Care Rental - we made a trip to Gilgit in Northern Pakistan in October 2022. The road condition in that region is quite difficult to get through - not yet mentioning about the road closing many times a day, the check points along the way, the route which runs along the cliff, etc. We have used the service with this company with the drivers. Mr. Ali and Mr. Jawad is quite skillful to drive in this area and can make some difficult thing easier.
Sahibzada Ubaid
04/11/2022
Outstanding services by Fast Track
Good working
Wirawat Samoechai
02/11/2022
I rented the car for touring in North Pakistan and the service was so perfect and worth it great experience for me in Pakistan. Fast Track car rental is best car rental in Pakistan
สาธิต ปานคล้ํา
02/11/2022
I'm from Thailand Very good service, new car, clean, fair price, not disappointed. Recommended.
Nice care rant nice Parson good price
Best rent a car I have a personal experience I would like to suggest for all those people who wants to make their journey comfortable and enjoyable in all over Pakistan have to select this rent a car
I have travelled in several places for holidays with FTC rental. This is the best rental service we have experienced so far.
I used Fast Track Car Rental in verious cities around the Pakistan and always had great deals
One of the best service in islamabad fast Track car rental staff is totally committed and professional we hire Toyota Coster saloon for northern area 7 days very happy with fast Track highly recommended
FAQs About Car Rental in Pakistan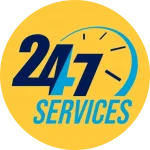 The customer support team can help you with your booking 24/7 or provide you with useful and helpful information in the blink of an eye.