What type of car are you looking for?
Are you looking to rent a car in Islamabad at affordable rates?
Fast Track Car Rental is one of the renowned car rental services in Islamabad. We offer car rental deals in Islamabad that are affordable for our clients. Whether you need airport car rental services or looking for a luxury rent a car in Islamabad for your special occasions we have it all. We are committed to providing client-focused car rental services. Find cheap car rental deals in Islamabad with us. We offer a wide range of cars on rent from Luxury Car Rental to Premium SUV Rental to Economy Car Rental in Islamabad. Apart from our premade car rental deals, we also offer customized rent a car services to our clients. Feel free to get in contact with us and book your preferable car today at market-competitive rates.
It was an amazing trip especially chaffeeur Nadeem Ahmed was superb... His character, behavior and control on car on difficult road tracks was outclass mashaAllah... May Allah shower his countless blessing always on you guys.....
Armaghan Afzaal
05/08/2023
Thank you for your service! It was a very good experience. We will surely ask you again whenever we will need to book a car. Driver was very professional and nice.
Muhammad Owais Jagirani
02/07/2023
Fast Track Car Rental in Islamabad exceeded my expectations. Their vehicles were in excellent condition, and the service was efficient and friendly. Highly recommended!
Excellent service ...
Musarrat Zahra
27/06/2023
Had a trip to nathiagali with them The driver was very much familiar with the place which enabled us to discover places which we had missed previously Very professional and experienced personal Highly recommended
Thank you Mr Ehtisham for all the support and cooperation extended. The hiace provided with the driver were super cool. As always I am thankful that my family were happy and satisfied at the end of the day.
I have a great experience to share with the audience. Mr Ehtesham has high professional skills to deal with customers and add value in business. I am overseas Pakistani and have 8 years of experience dealing with Rent A car almost majority of them or the big name but I can't remember that anyone has professionalism. I highly recommend them and their service. God bless them
FAQs About Car Rental in Pakistan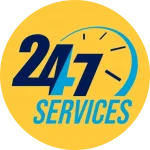 The customer support team can help you with your booking 24/7 or provide you with useful and helpful information in the blink of an eye.